Directions & Area Attractions
Please use the interactive map to find your directions to TripleBrook Camping Resort.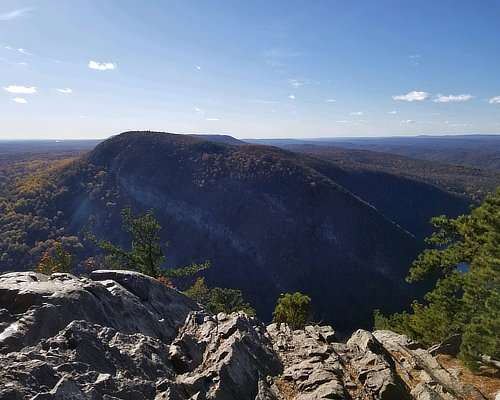 Paddlers slip down the river between low forested mountains; anglers wade the trout streams; hikers scan the valley from the ridge or peer into the 1000-foot-deep Water Gap. The valley has known human hand and voice for 10,000 years. Floodplains nourished the Native farmer; waterfalls drew the Victorian vacationer. Today, a 70,000-acre park welcomes those who seek the outdoors close to home.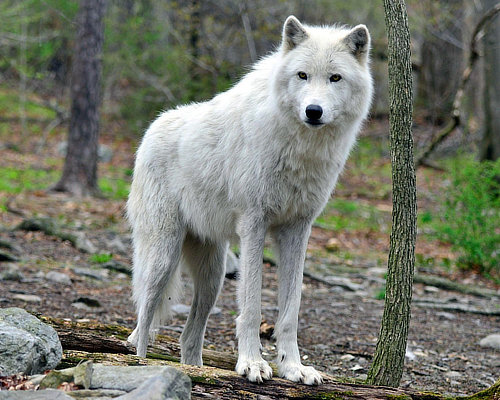 The Lakota Wolf Preserve offers guided educational wolf tours of the preserve called a Wolf Watch. Once again, the howling of wolves echo through the mountains of the Delaware Water Gap in Knowlton Township, Warren County, NJ. Photo opportunities of a lifetime and the experience of watching and listening to packs of British Columbian, Timber, and Arctic wolves will be yours. View wolves here in the East in a natural surrounding for the first time in over a century. Bobcat, lynx, and foxes also reside at the preserve.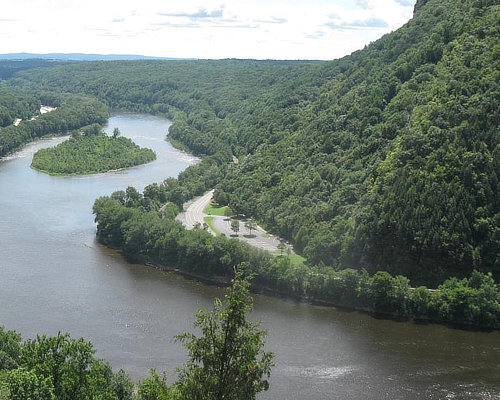 Some of the most rugged terrain and splendid views of northern New Jersey are found in Worthington State Forest. A rocky and sometimes steep trail follows Dunnfield Creek from the Delaware River to Mount Tammany or hikers may choose to follow the trail to Sunfish Pond, one of the most popular sites in the area. The pond is one of fourteen rock-basin lakes between the Delaware Water Gap and the end of Kittatinny Ridge. A trail circles the pond, with many boulders and openings for resting and observation.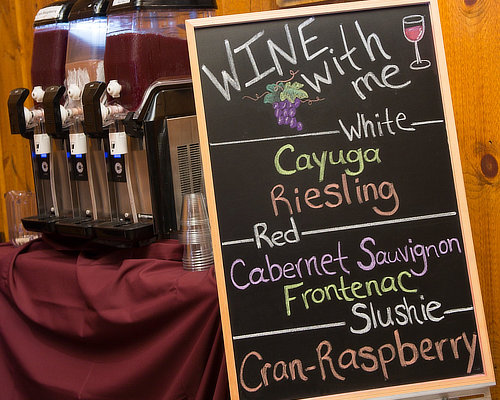 The winery is open year round for tastings, 7 days a week. No reservations are required for tastings unless you have a group of 4 to 8 people. Live music on Saturdays and Sundays between 2 and 5pm. Groups are encouraged to bring food with them to enjoy while listening to music and drinking some wine, sold by the glass and bottle. Public seating is on a first come, first serve basis.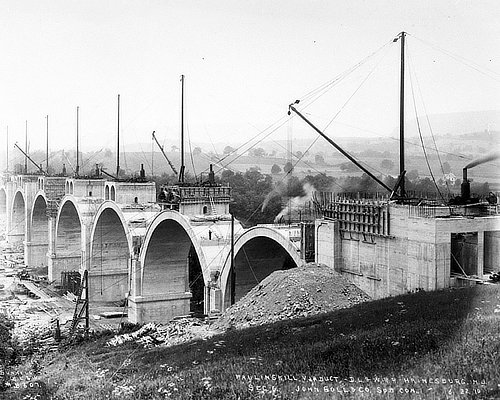 In the forest of Knowlton township, New Jersey, sits a towering collection of weathered concrete and steel. This is the Paulinskill Viaduct, and at one time this massive construction served as bridge, allowing trains easy crossing of the Paulins Kill river and surrounding valley. Now, more than 100 years after its construction, it rests abandoned.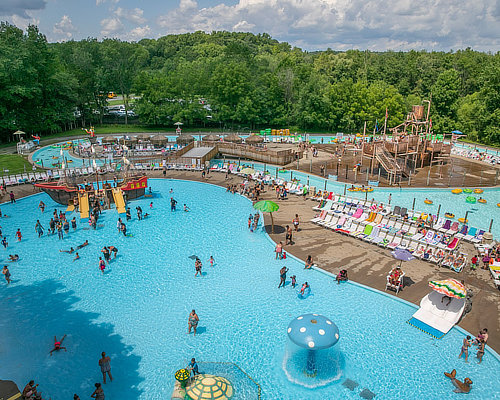 An Amusement Park and Water Park that is fun for the whole family! Land of Make Believe's founder designed & built with the dream of providing affordable Family fun. No longer would parents be "passive spectators." They would, in fact, "be kids again," having as much, if not more fun than their children! Since 1954, we have been exceeding expectations in a clean, safe, and wholesome environment.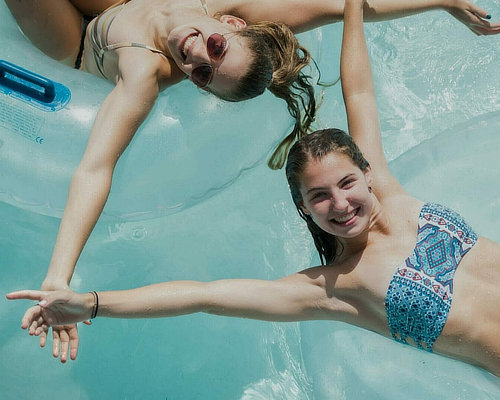 Camelback is a lot of fun even when the snow has melted from the slopes! Camelback is home to both an outdoor and indoor waterpark, ziplines (including a 4000 foot Zip-Flyer), a mountain coaster, and assorted events in the warmer months. If that isn't for you, come on by and enjoy one of several top rated restaurants located on the mountain.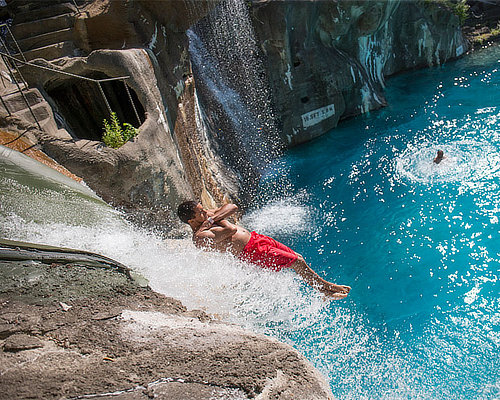 Mountain Creek might be most famous for the skiing, but there's a lot to do in the warmer months too! There is a world-class waterpark to enjoy, zip lines, lift accessible downhill mountain biking, and a whole calendar of activities and events.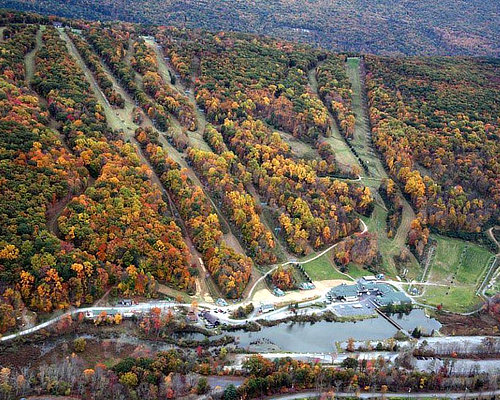 Nearby Shawnee Mountain is more than a winter ski resort. In the summer and fall, visit Shawnee for a variety of music and art festivals and scenic chairlift rides.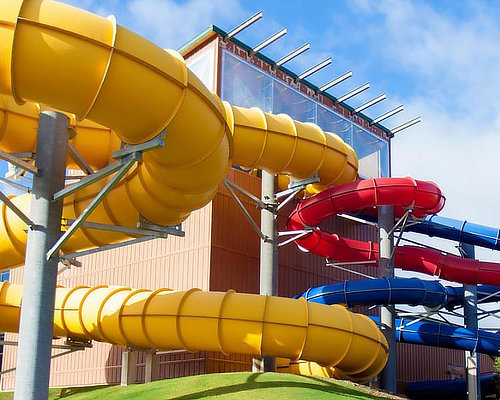 Open to the public, Split Rock Hotel's H2Ooooh! Indoor Waterpark is ready to welcome one and all to escape the outdoor chill and enjoy the thrill of warm water play!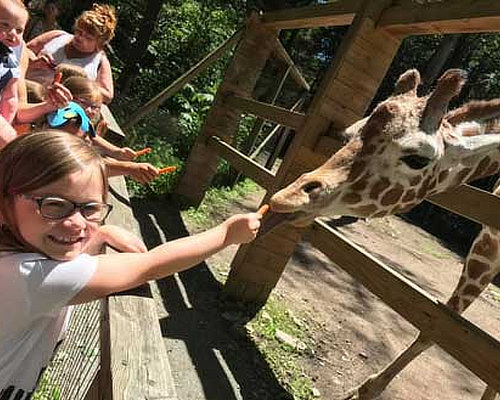 Check out a huge variety of wild animals in a family-friendly environment. Over 120 species of wild animals. Feed the giraffe, lory parrots, and petting zoo.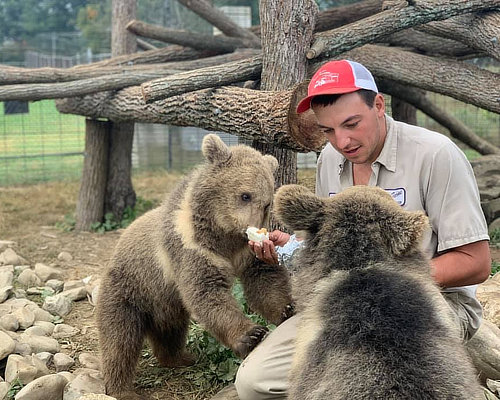 Space Farms Zoo & Museum is a 100 acre zoo and museum complex located in Wantage, NJ. Space Farms Zoo has over 500 live wild animals including lions, tigers, bears, leopards, jaguars, lemurs, buffalo, sheep, deer, goats, pigs, kangaroos, monkeys, llamas, hyenas, snakes and much more! The Space Farms Museum complex has 9 large museum buildings with over 50 antique cars, motorcycles, old horse drawn carriages and sleighs, antique dolls, one the largest private antique firearms collections, old farm machinery, Indian artifacts and much more.